Chris Anderson, Project Manager
651-402-2445 cell
651-502-2124 office
Chris has been working in the electrical industry for 18 years.  In that time he has been involved with numerous projects throughout the Twin Cities, with the majority of the work being at MSP International Airport.  The best part of the job according to Chris is the people.  He values repeat business and getting to build long term relationships with his customers and electricians.  Chris is a family man with (2) young daughters and he enjoys anything related to World War 2 history.
Matt Biermaier, Project Manager
With more than 22 years under his belt, Matt has spent the majority of his tenure at MSP International Airport. A local Dunwoody graduate, and 292 electrician, Matt is a no non-sense project manager who can get along with anyone. When asked why he likes to work at MSP, Matt says 'it's the people we work with and the family-like atmosphere we've created.' When not at work you can find Matt outdoors, spending time with the family, or watching sports.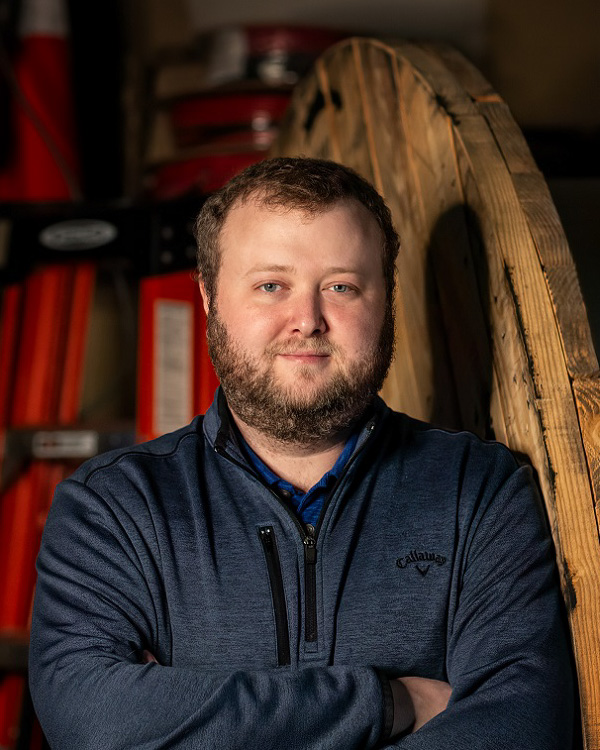 Nick Cross, Project Manager
Nick has been working in the electrical construction industry for over 8 years, and before that went to school for electrical engineering. The majority of his career has been working on projects at the MSP International Airport, primarily as an estimator and project manager. The airport is a great place to work at because the location is always improving and there are customers we enjoy working with. On his time off he enjoys hanging out with his family in Wisconsin, either fishing or just enjoying the outdoors.
Jessica Christiansen, PE, RCDD, LEED-AP, Project Manager
Before recently coming over to the electrical contracting side, Jessica worked in the consulting engineering world for 15 years. Her experience has primarily been in aviation and general commercial sectors. She hails from the great state of South Dakota and got her electrical engineering degree from the University of Minnesota. She loves working as a part of a team and likes the family-like environment of MSP-Electric. A mom of three teenagers, she enjoys watching her kids play sports, spending time with family and friends, and traveling.
Amy Biermaier, Office Manager
Since its beginning in 2021, Amy has been the Office Manager at MSP Electric. She brings over 35 years of experience working in Customer Service and has been an Office Administrator since 2017. She currently handles all Payroll/Compliance, A/R and A/P. Amy is the proud mother of 5 fabulous children, 2 daughters-in-law and the grandmother to 3 beautiful granddaughters. She resides in Bloomington with her husband Matt, and a pup named Gertie.  She loves to travel to warm beaches, gardening, and spending as much time as possible with her family and friends